As scores of witnesses approached the scene of the shooting, some were able to get video. The following graphic footage shows angry witnesses engaged in verbal exchanges with the Marshals as the fugitive lies on the ground with a serious head wound.
The man was eventually taken to the hospital where doctors were able to stabilize his condition.
Witnesses described the scene differently to the Sheriff's report:
"Get out of the car! Get out of the vehicle! And then boom! She shot like right away. She just shot right away," Gabriel Valdez said. "He never pulled out a gun, nothing," the witness told KRQE, "His hands were on the steering wheel."
Valdez also claims that he had his cell phone confiscated by the marshals. "I have evidence on there they said because I have video on there, not video of the actual shooting, but of everything else," he said.
Valdez told reporters gathered at the scene that the Marshals had asked to see what he had recorded, but would not return the phone to him once he had handed it over for them to look. He also claims that the Marshals would not allow him to note down numbers that he had on the phone.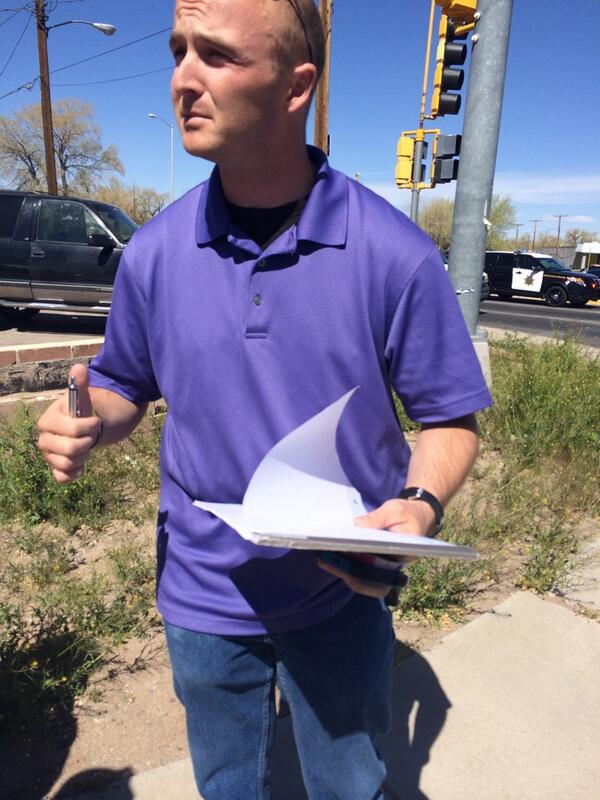 Another reporter on the scene tweeted about the Marshals asking for cell phones from witnesses, but stopped short of saying that they were forcibly seizing them: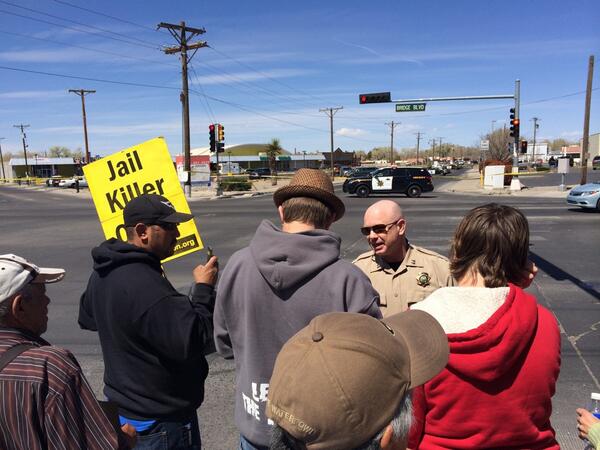 Last weekend, large protests were held across the city in response to the recent frequency of police shootings. A total of 23 citizens have been killed in the past three years, with an additional 14 seriously wounded.
The incident that sparked the protest was the execution of a mentally ill homeless man who was camping on a hillside. Shocking video of the incident went viral on the internet and sparked outrage in the local community.
The New York Times reported that police were out in force, dressed in riot gear and firing tear gas at protesters. The city's mayor, Richard J. Berry, defended the police reaction, noting "I saw the department act with professionalism and restraint throughout the day."
In a related incident Sunday, two protesters carrying an upside down US flag, symbolizing distress as per the flag code, were attacked by two apparent servicemen who took it as a sign of disrespect.
"I don't give a [expletive] what the symbol is," one of the men is heard saying to a protester. "We serve our [expletive] country and that's bull[expletive]."
Steve Watson is a London based writer and editor for Alex Jones' Infowars.com, andPrisonplanet.com. He has a Masters Degree in International Relations from the School of Politics at The University of Nottingham, and a Bachelor Of Arts Degree in Literature and Creative Writing from Nottingham Trent University.
This article was posted: Wednesday, April 2, 201